Asher Public Schools has the following open positions for the 2024 school year. If you are interested please send resume with transcripts and teaching certificate by email to Shawna Magby at
smagby@asher.k12.ok.us
or Jason Alsup at
jalsup@asher.k12.ok.us
Special Education teacher 2nd grade teacher 4th grade teacher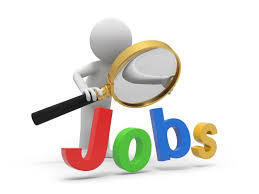 The time for the Sports Banquet for tonight is at 6:00 PM not at 6:30 PM. Be sure to come and support the Asher Athletes for Weight Lifting , Baseball, Basketball and Softball kiddos.


Week events to put on your calendar for May 9-12.... Tuesday May 9 - 7th -12th end of year awards assembly in the cafetorium 9:30 AM Sports Banquet @6:00 pm, 8TH grade Science State testing after lunch. Wednesday, May 10th - Senior PM Semester test Thursday May 11th - Senior AM Semester test, All Senior fees/books/uniforms including Meal Accounts are due. FFA Banquet in the cafetorium @6:30 PM Friday May 12th - End of year AR trip to Laser Zone, Senior breakfast at Baptist Church 8:30 AM, Graduation practice and pictures in Gymnasium directly following breakfast, Senior Luncheon following practice in gym lobby. Saturday May 13th - Graduation 10:30 AM, End of Year dance for only Asher students only in grades 4th - 6th. (NO outside students or students not in grades 4-6)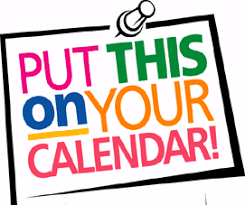 Give a big shout out to our School Lunch Heroes!! Sharon Booze Cook/Cafeteria Manager, Jamie Claytor Cook, Jennie Nail, Dishwasher and Rebecca Yott, Child Nutrition Director. Thank you for going above and beyond to feed our students and staff and all the extra stuff you all do with a smile for everyone.


We have a busy 2 weeks coming up as the end of the 2023 school year is here!! Be on the lookout for a post with all the times and dates of events to wrap up this 2023 school year.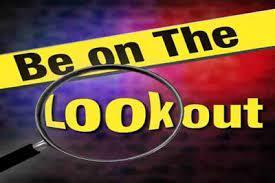 Lunch for Wed. May 3rd will be Popcorn Chicken, mashed potatoes, gravy and hot roll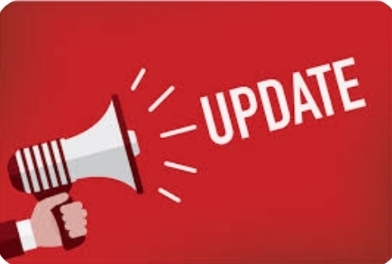 There will be an Indian Education meeting Thursday May 4th @ 3:45 in the Superintendents office.


SOFTBALL REGIONAL FOR TODAY WAS JUST CANCELED DUE TO BEING TO WET FROM RAIN. GAMES WILL RESUME AT CANEY TOMORROW, FRIDAY APRIL 28 ORIGINAL BRACKET AND TIMES.

9:00 AM Thursday morning update for Baseball Regionals at Tupelo. Game time have changed again to 1:00PM, 3:00PM, 5:00PM, & 7:00PM.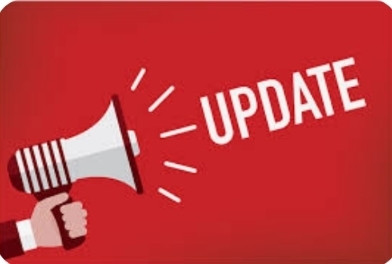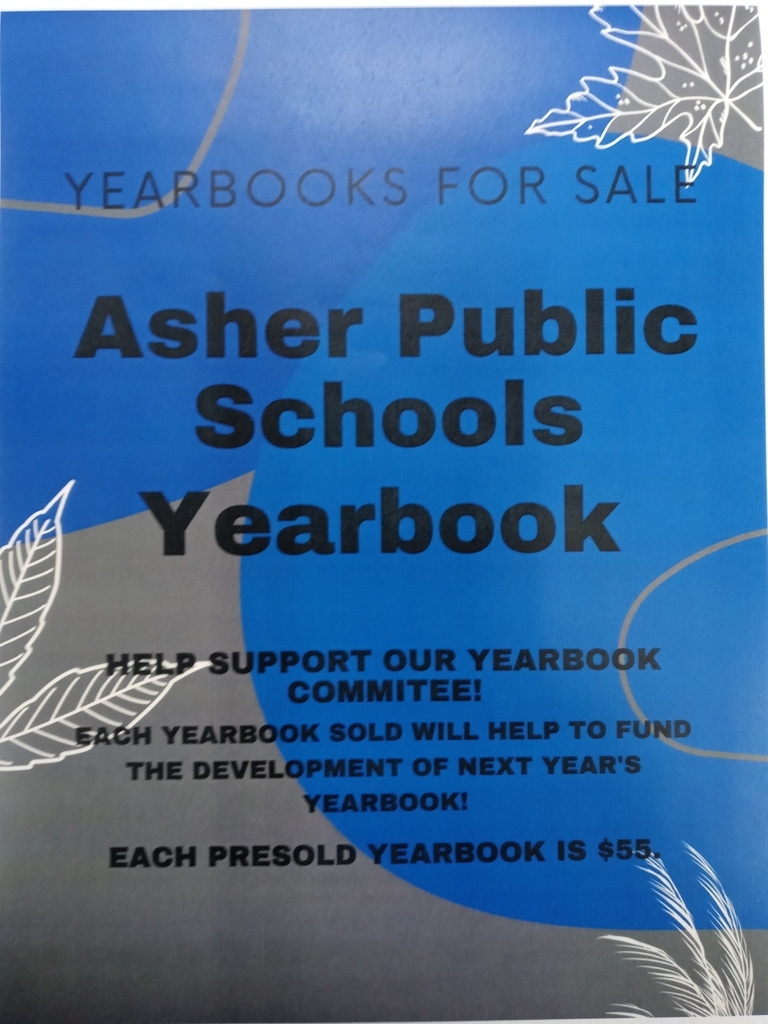 Asher Softball Regionals @Caney update... As of now, tomorrow's softball regional @ Caney is pushed back 1.5 hours.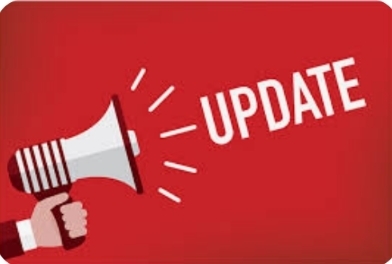 Update to the Asher Baseball Regional Tourn... "game times only" have changed for Thursday play to 12:00, 2:00, 4:00 & 6:00. If this changes we will update as soon as we know.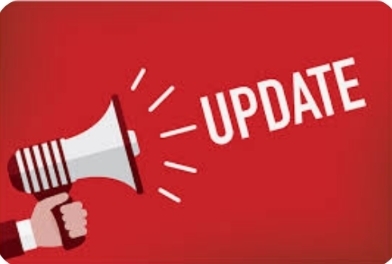 JH baseball for Tuesday, April 25 has been rained out.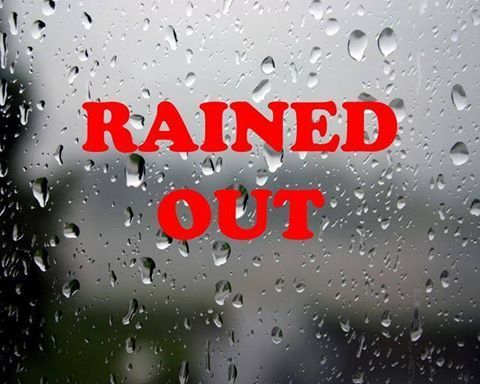 This is the reminder that if you have not paid on your child's meal account it is now past due! We have quite a few that are well past the $25.00 charge allowance. Sadly, I am working on the list for alternative meals to begin on Wednesday this week. Contact Rebecca Yott at
rebeccay@asher.k12.ok.us
if you have any questions.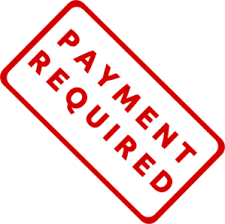 Asher baseball will play in Regionals hosted @Tupelo Thurs. April 27th. Asher will play Leedy @1:30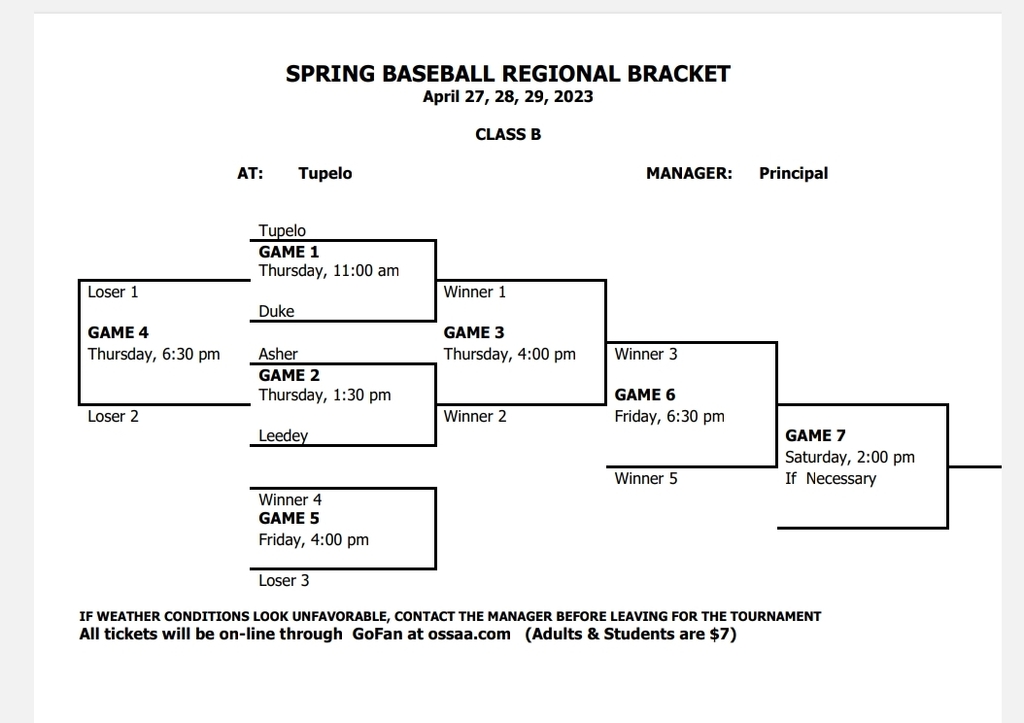 Check out what Yearbook is doing!! Fundraiser for personalized cutting boards. Get yours NOW only $20. Great gift for Mother's Day coming up..contact Mr. Forrester by email
dforrester@asher.k12.ok.us
to get order details.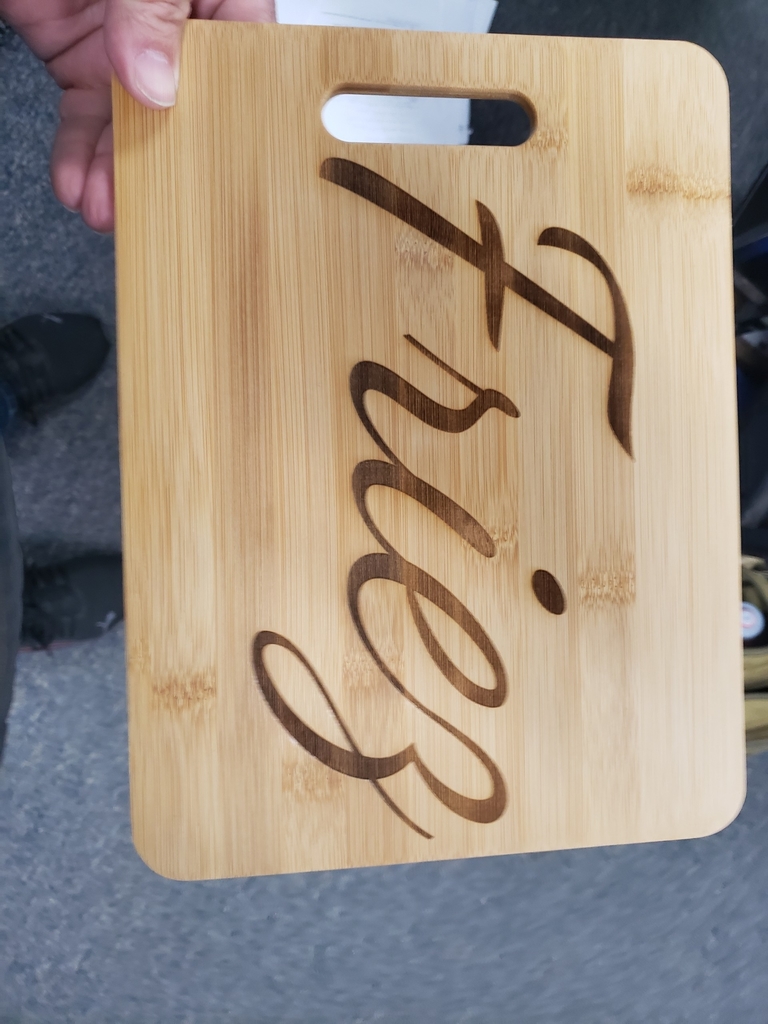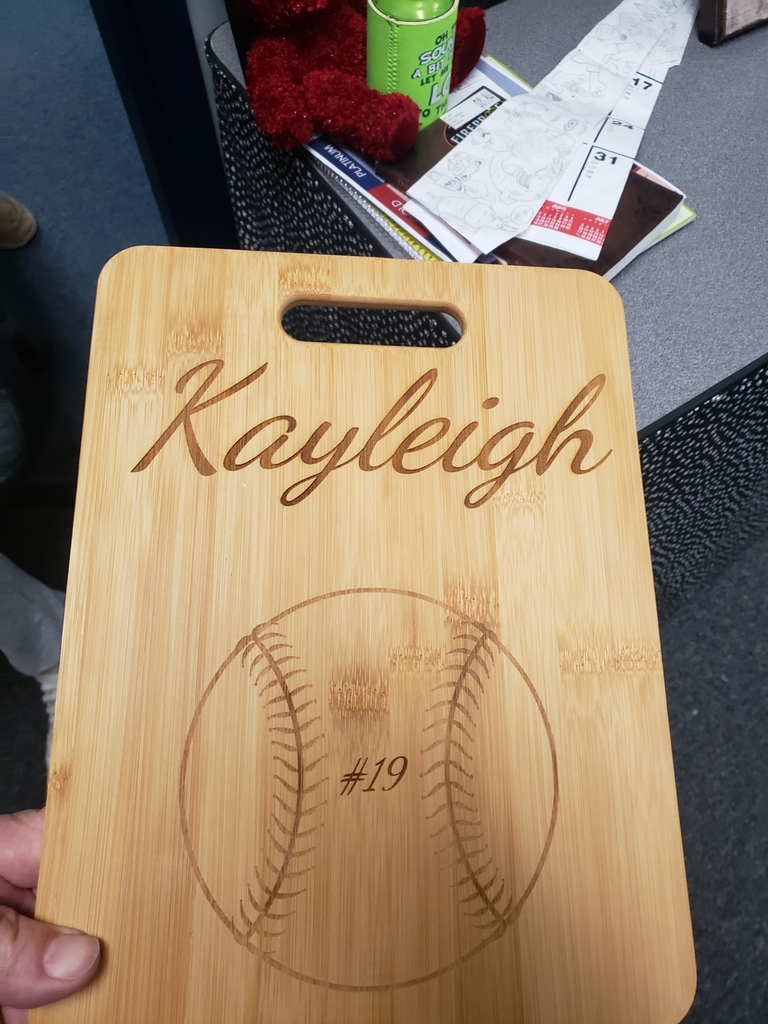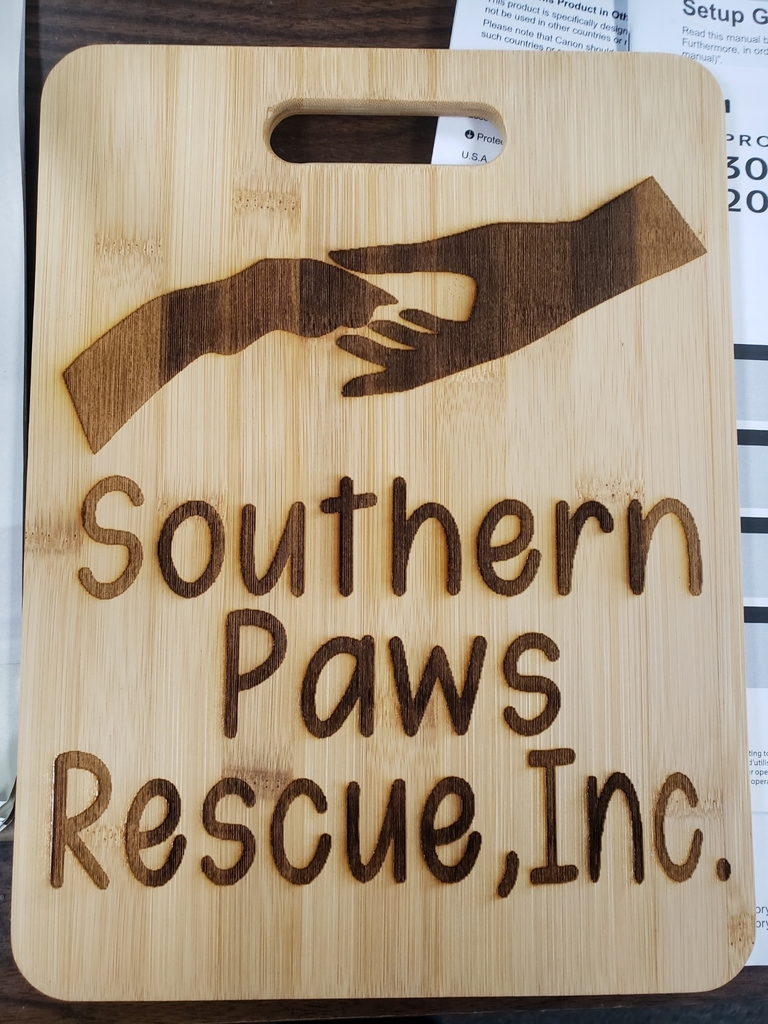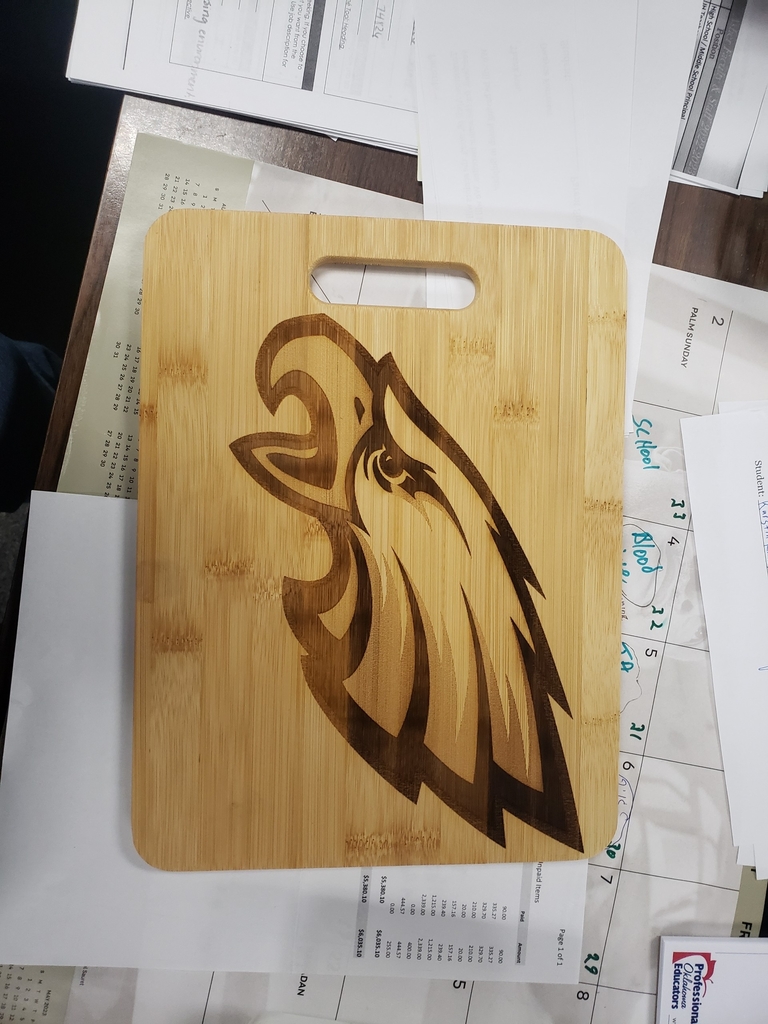 High School Softball will play Regionals April 27th @Caney. Asher plays Buffalo Valley @2:15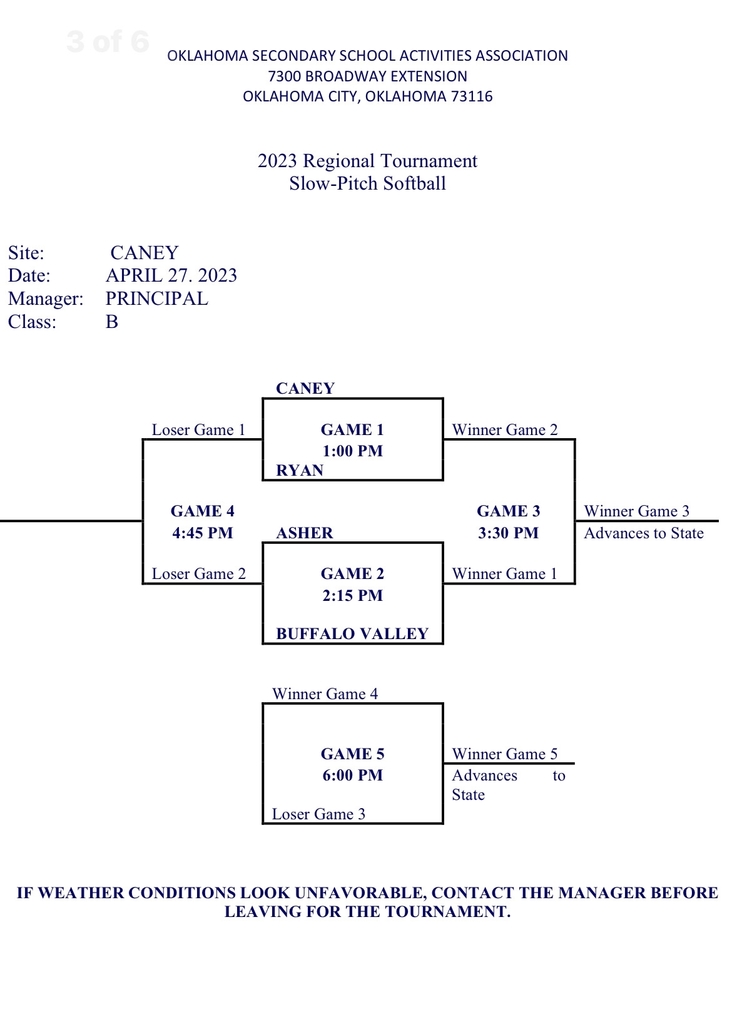 Just a reminder end of year state testing has begun and it is important that your kiddos get plenty of rest, are to school each day on time and have eaten a good breakfast! Testing schedule for this week April 24-28: Mon. April 24 - 3rd, 4th & 5th grades ELA (1) in the AM. 4th grade ELA (2) & 5th Science (1) PM. Tues. April 25 - 3rd & 5th ELA (2) AM. 4th Math & 3rd Science PM. Wed. April 26 - 3rd & 5th ELA Writing AM . NO testing on Thurs. April 27. Fri. April 28 - 7th grade ELA (1) AM, 7th grade ELA (2) PM. It is important that students are not absent, late or checked out early during the testing time.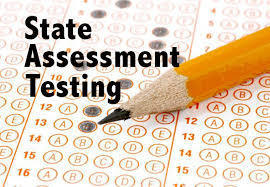 Changes to the lunch menu for the week of April 24-28 ...... April 24th will change to Chicken sandwich, Chips, Carrots, Fruit, Milk April 26 with change to Beef Tacos, Fruit and Milk