Info about student instruction. Please read.

Come on DoWN and get your grab n go meals!! We are here til NOON!!

We are here and ready for all yall to come grab up your meals!!

We have meals left!! Sausage biscuits and PBJ!!! Here til NOON!

Hey Hey!! We have sausage biscuits & PBJ's today!! Come on down and grab those meals!!!

Meals are being served today! Breakfast and lunch are combined in 1 bag today!!! We hope to see y'all there!!!

Internet options

We are here and ready to hand out those meals!! 10 am to 12 pm! Yall come and get your grab n go! Muffins and yogurt for breakfast, sandwiches for lunch!

We are so excited to be able to offer the Grab N Go meals for kids in our community ages 18 and under! Our teachers are excited to and will be helping hand out the meals hoping to get a chance to see kids and say HI!! Tomorrow March 27th we will have a change for breakfast! Come get a muffin and yogurt Grab N Go and say HI to a teacher! *Remeber it is available for all children in the ages of 18 and under in our community and you do NOT have to have all children present. Just pull up tell us how many and we got ya covered.. we ask that you please STAY IN YOUR CAR.

Come see a teacher!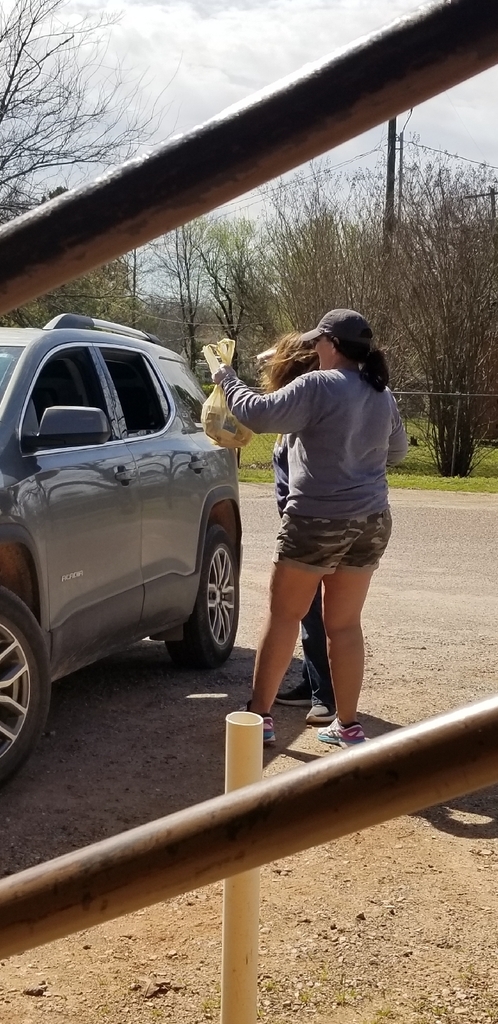 Reminder! We have plenty of meals today!! Come get your grab n go by NOON!

A letter about the 2020 school year fro Superintendent, Terry Grissom.

Tuesday, March 24th reminder about our food program! Lot's yesterday didn't want to come for fear of taking from those who really need it. This program is funded by the state it IS for ALL children ages 18 and under. It is not judged by income or who needs it the most. Each child will recieve 2 meals and 2 milks. The better the turn out we have the better it is for our counts. Please make the trip today, if you have families close to you who can't make it please let us know! Remember 10 am to 12 pm south end doors! Pull up we will bring to you. Please, STAY IN YOUR VEHICLE! Thank you.

30 min left of serving time and we have meals left! If you haven't come by please come. It is NOT limited on income!!

Reminder!! Come get grab n go meals. South end of main building. It is for ALL children 18 &under! FREE! We have 60 meals (Breakfast & Lunch) available today


March 20, 2020 With Asher Public Schools closed until April 6th, per a state ordered closure, we realize these are very trying times for our state and community. Beginning Monday, March 23, 2020 we will provide two meals per day to our student community. Anyone 18 and under is eligible for the meals. These meals will be a grab and go available from 10 AM to 12 PM on the south end of main building (Hamilton Building). Please, do not enter the building someone will bring meals to your car.


Ag-Ed Instructors and FFA supporters: The Governor issued an Executive Order 2020-08 declaring an emergency caused by the impending threat of COVID-19 to the people of this State and the public's peace, health, and safety. To ensure we are being proactive to address this impending threat, tough decisions are having to be made everywhere, and the same goes for us in the FFA world. No easy way to break the news. So, let's just get to it: State FFA Interscholastics for all non-national qualifying CDE/LDE events for 2020 will be canceled. This includes the following: • Agricultural Education • Animal Science Quiz Bowl • Electricity • Entomology • Freshman Agriscience Quiz Bowl • Homesite Judging (National Contest Canceled) • Land Judging (National Contest Canceled) • Soil and Water Conservation • Rangeland Judging (National Contest Canceled) • Turfgrass Management The rest of the contests are postponed and will remain pending. This includes all region, area and state public speaking, parliamentary procedure, agriscience fair, and star contests. None of these events will happen in-person until after the Center for Disease Control guidelines allow. We are evaluating the ability to conduct these virtually, where applicable. More details to follow. Now on to convention. In accordance with the CDC guidelines the determination has been made to cancel the annual state FFA convention on the original dates of April 28-29. We are currently in the process of looking into the possibility of a pared-down event at the Cox Convention Center or another venue in late May or early June. Obviously, many variables will go into making the decision on whether that happens. If we are unable to hold an event in the summer, we will elect state officers digitally and pass out awards at agricultural instructors' area meetings. Planning a convention of this size and scope requires a lot of planning with hotels, presenters, and staff. Many who require deposits well in advance. In the event of a complete cancelation, we will refund when and where we can. We will start with reimbursing all Expo Booth exhibitors immediately. The State Board of Education voted March 16 for all accredited public schools to cease operations to include all instructional services, grading and extracurricular activities, staff development, trainings or conferences, but essential clerical and administrative activities such as business management, nutrition services, maintenance may continue. Please be sure that during this time that your chapter is neither hosting nor attending an extracurricular event unless approved by your local administration. This is a difficult letter to write. I am devastated for the state officer team and FFA members across the state, who I know have put in months of preparation and intense work. But the safety and security of students, educators and staff is a top priority. Difficult times for all. Thanks in advance for your patience and understanding. Keep your heads up, and press on. Trevor Lucas FFA Executive Secretary